Prayer: How To Pray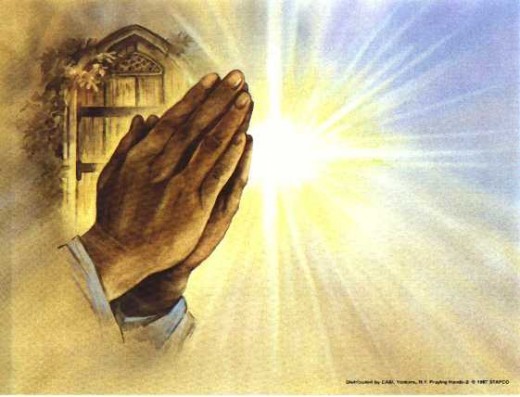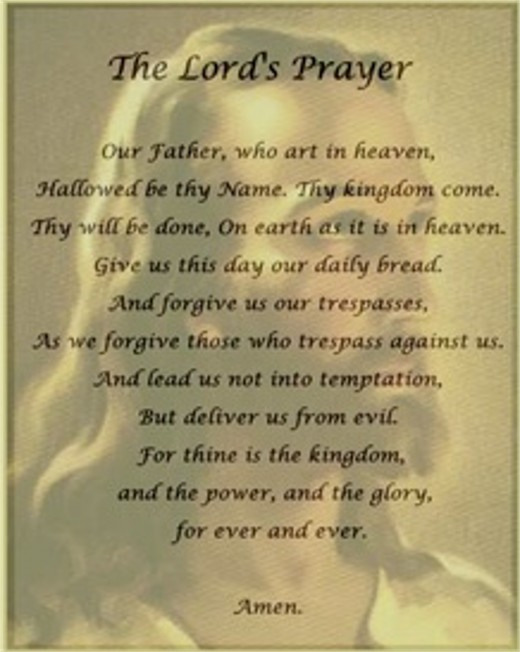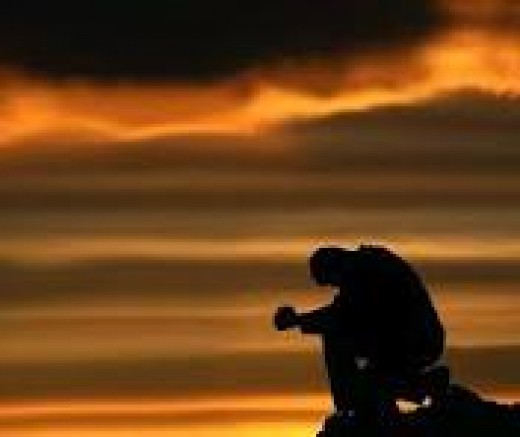 How to Pray
We have more than a God in Heaven. He is our Father, our Creator, and He is Holy, but how do we talk to him? I would like to share from my own experience.
Growing up, every night, my mom would remind me and my brother to say our "night"prayers. I remember not being sure exactly what I should say so my prayer always sounded something like this, "Forgive me my sins. Watch over me. Amen." Sounds simple, huh? It was and I believe God heard every word of it.
Jesus gave us an example of a prayer when He was on earth, I want to share it sort of as an outline for those of us having difficulty talking to God.
Matthew 6:9-13
9 .) After this manner therefore pray ye: Our Father which art in heaven, Hallowed be thy name.
10.) Thy kingdom come. Thy will be done in earth, as it is in heaven.
11.) Give us this day our daily bread.
12.) And forgive us our debts, as we forgive our debtors.
13.) And lead us not into temptation, but deliver us from evil: For thine is the kingdom, and the power, and the glory, for ever. Amen.
Pretty simple huh? We start by giving God the glory and end with doing the same. We ask for forgiveness and that God takes care of us. Sort of sounds like my simple childhood prayer, huh?What I have learned in life is that praying is talking to God. He is always with us. When you are with a friend, it's easy to talk to them. After all, they are YOUR friend. Well, guess what? So is God. If you realize He is always with you and sees everything, does it make it simpler to pray? I hope so.I remember in my teens, I would picture Jesus sitting next to me or across from me before I started to pray. In my mind, He was asking me "How was your day? Is there anything I can help you with?" Then the words started to flow.There also have been times in my life, when words just didn't seem to exist to describe how I was feeling. The thing about having an omnipresent God is that He already knows. He knows how you feel. He knows what you need. When you can't express it to Him, the Holy Spirit intervenes.
Romans 8:26n the same way, the Spirit helps us in our weakness. We do not know what we ought to pray for, but the Spirit himself intercedes for us with groans that words cannot express.
Another thing I always recommend people do when learning to pray is to ask God to show you how. He wants a personal relationship with you so He definitely will teach you. For me, praying has become something I have to have or I am an unhappy person.Try praying, you will be glad you did.