The Lord's prayer: What It Means
Prayer and Praying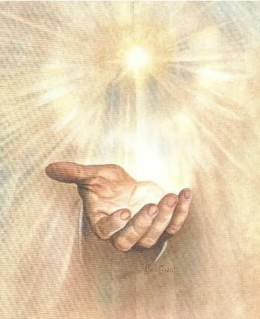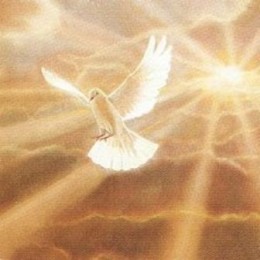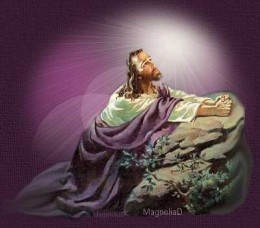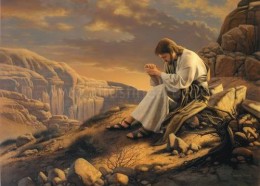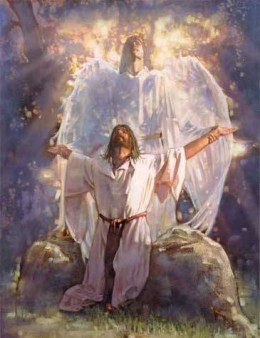 Analyzing the Lord's Prayer
5And when thou prayest, thou shalt not be as the hypocrites are: for they love to pray standing in the synagogues and in the corners of the streets, that they may be seen of men. Verily I say unto you, They have their reward.
6But thou, when thou prayest, enter into thy closet, and when thou hast shut thy door, pray to thy Father which is in secret; and thy Father which seeth in secret shall reward thee openly.
7But when ye pray, use not vain repetitions, as the heathen do: for they think that they shall be heard for their much speaking.
8Be not ye therefore like unto them: for your Father knoweth what things ye have need of, before ye ask him.
9After this manner therefore pray ye: Our Father which art in heaven, Hallowed be thy name.
10Thy kingdom come, Thy will be done in earth, as it is in heaven.
11Give us this day our daily bread.
12And forgive us our debts, as we forgive our debtors.
13And lead us not into temptation, but deliver us from evil: For thine is the kingdom, and the power, and the glory, for ever. Amen.
If you look at this passage, please note that Jesus gave us a simple prayer that makes sense. It is a guidance to how to talk to the Father. It was never written to be repeated over and over as a substitute for prayer. However, I have found times in my life that these are the only words I was capable of saying as I came before His throne of Grace.
Please note, this prayer starts by addressing God as our Father. He is literally our Daddy so to speak. He wants to be as close to you as a father can be. He loves us so much and considers us as His children. Through Christ's blood, we are adopted and loved.
The next part of the prayer is praise. When we start our prayers, we should praise Him for all things as Creator and as a God who lives. Giving God praise isn't just for Him. It brings our spirits up and puts us in a positive state of mind.
Then Jesus acknowledges that His Kingdom is coming. This is important as a believer as a reminder. We don't know the time or when it will happen but we do know it's coming and we should look forward to meeting Jesus in the sky.
Next, our Saviour teaches us to ask for God's will to be done on earth as it is in Heaven. In Heaven, God rules and knows what's best. Praying for His will here on earth is asking that He lead us and guide us.
Next, Christ asks for "Our Daily Bread". He is asking for our needs to be met but there is more to it than that. I think He is also asking God that we read the Word. That we engage in cleansing our soul through Him. After all, He did call himself the Bread of Life.
Next Jesus tells us to ask forgiveness for our sins and tells us to forgive others. This is a great part of this prayer. He is telling us we need to ask for forgiveness every time we pray, not just once when we receive Him. Not just before we go to bed, but EVERY TIME we pray.
We find ourselves almost at the end of this awesome prayer. We need to ask God to keep us away from temptation so that we are not even tempted to sin. Have you ever asked GOD to keep you away from even the temptation? If it's not in front of us to sin, then in all likelihood we won't even think about it.
"Deliver us from evil." Stop right there. This is really the most important part as far as I am concerned. What is evil? Dictionary.com defines it as an idiom: the evil one, the devil; Satan.
"Deliver us from evil." literally means to me to deliver us from anything to do with Satan. Any work of Satan is evil. Sin is evil. Sickness can be caused by Satan. Being attacked by Him is evil. So we are asking to be delivered from Satan.
Finally this prayer ends with praising God again. Praise is so important in a Christian's life but that should be a subject of another hub. I think by looking at this guideline it gives us a great idea of what Jesus would want us to do during prayer.